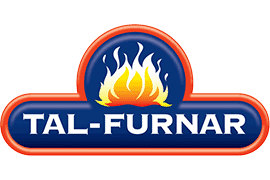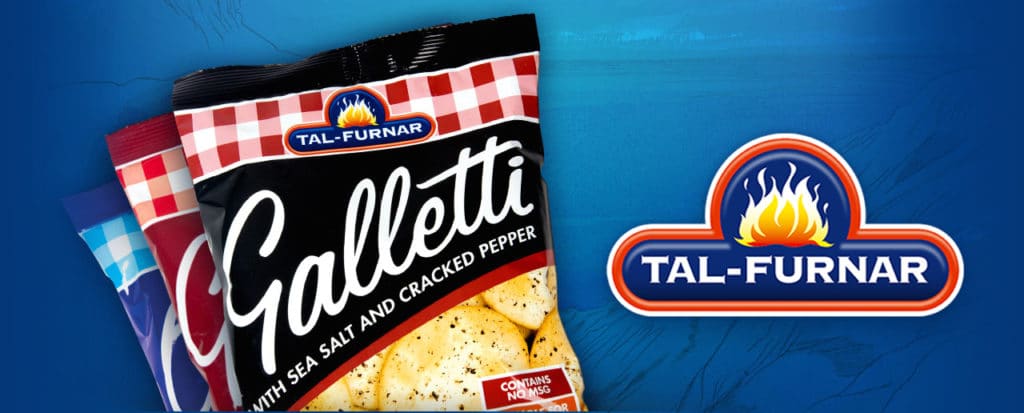 Tal-Furnar Galletti
Tal-Furnar Galletti is a range of traditional Maltese galletti. Tal-Furnar also offer a range of five delicious Mediterranean flavours: Sundried Tomatoes, Sea Salt & Cracked Pepper, Ġbejniet tal-Bżar, Rosemary & Onion and Zalzett Malti. All these flavours are scrumptious enough to be eaten on their own and are also great for dipping and sharing with family and friends.
Tal-Furnar Galletti are also available in convenient mini packs – perfect as a snack. The Mini Galletti are available in two flavours namely, Ġbejna and the all-time favourite, Maltese Sausage.
Tal-Furnar Sweet
Tal-Furnar Sweet is a range of traditional Maltese sweets. The range consists of; Qaghaq, Ottijiet and Krustini. The Tal-Furnar Krustini are available in two different recipes: Almonds and Almonds & Raisins. The range can also be enjoyed with a cup of tea or coffee.
Traditional (70g)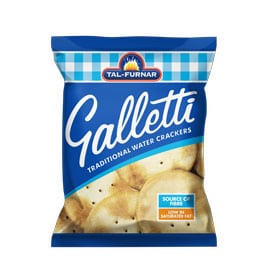 Traditional (165g)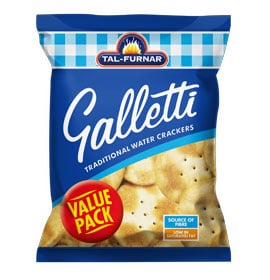 Traditional (300g)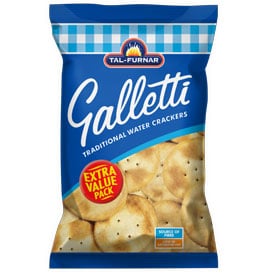 Sea Salt and Cracked Pepper (70g)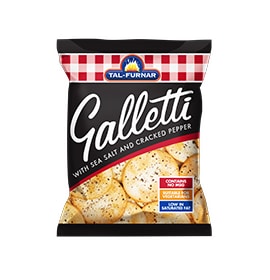 Sea Salt and Cracked Pepper (150g)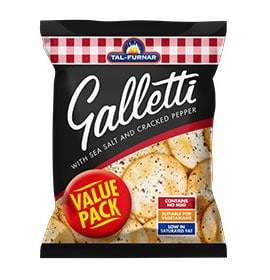 Sundried Tomato and Basil (70g)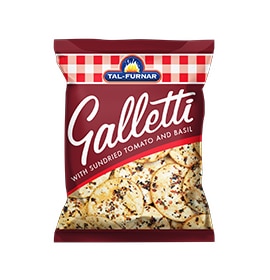 Ġbejniet tal-Bżar (60g)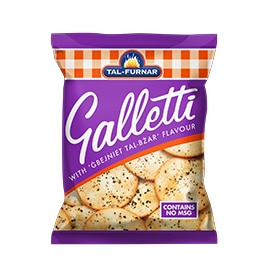 Rosemary and Onion (70g)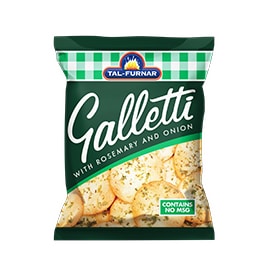 Zalzett Malti (70g)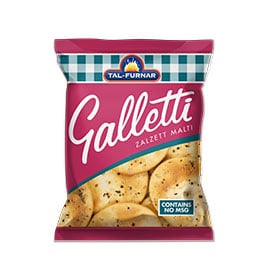 Wholemeal (70g)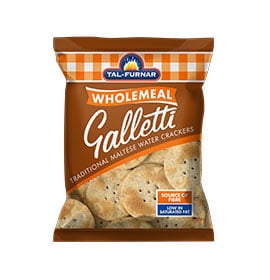 Ġbejna (50g)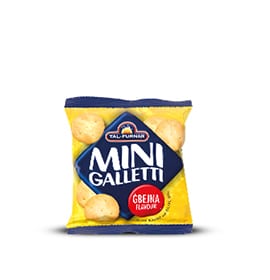 Maltese Sausage (50g)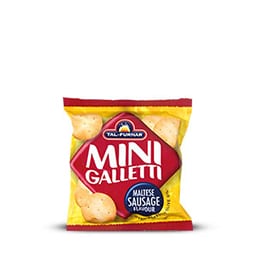 Ottijiet (250g)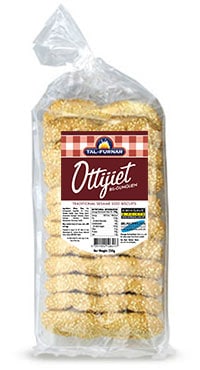 Qagħaq (250g)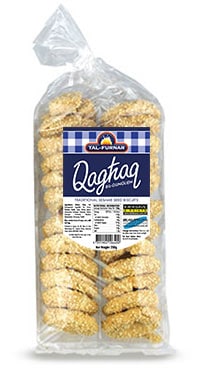 Krustini with Almonds & Raisins (240g)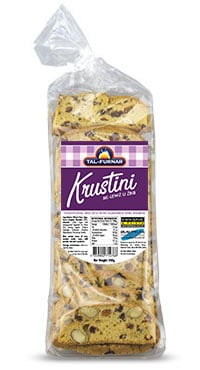 Krustini with Almonds (240g)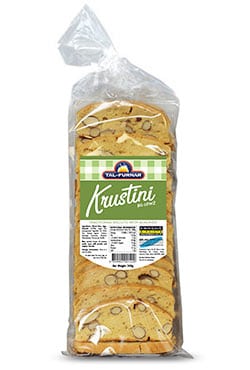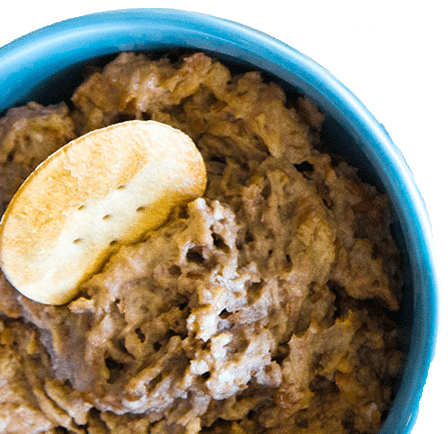 BIGILLA DIP
Ingredients:
• 450g dried broad beans
• 2 parsley sprigs
• 1 head of garlic crushed
• 1 chili pepper
• A dash of Tabasco
• 1 tbsp of mixed marjoram and mint, finely chopped
• 2 tbsp olive oil
Method:
1. Soak beans overnight and replace water the next day when you are going to prepare the recipe.
2. Bring to boil in salted water and keep simmering until beans are soft. Drain the beans and mash them lightly.
3. Allow them to cool off a little and place them in a serving dish.
4. Pour olive oil on top and mix well until you get a creamy sauce.
5. Serve with Tal-Furnar Galletti.
TZATZIKI DIP
Ingredients:
• 240g Greek whole milk yogurt
• 1 cucumber, seeded, finely grated and drained
• 2 cloves garlic, finely minced
• 1 tsp lemon zest plus 1 tablespoon fresh lemon juice
• 2 tbsp chopped fresh dill
• Salt and freshly cracked black pepper
Method:
1. In a medium bowl, whisk together the yogurt, cucumber, garlic, lemon zest, lemon juice and dill.
2. Season with salt and pepper. Chill.
3. For some extra flavour, add some olive oil and some coarsely chopped fresh mint.
4. Serve with Tal-Furnar Galletti.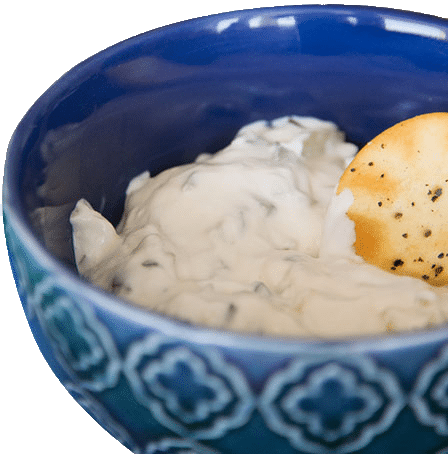 CONTACT US
Whatever information you're looking for, we're happy to help.
We would love to hear your opinions on the Tal-Furnar brand.
Contact us on:
Tel: 80072204
E-mail: qualitylink@amsm.com.mt
© Copyright 2020 Tal-Furnar Galletti. All rights reserved.