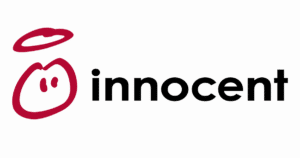 hello, we're innocent
…and we're here to make it easy for people to do themselves some good (whilst making it taste nice too).
innocent started in 1999 after selling our smoothies at a music festival. We put up a big sign asking people if they thought we should give up our jobs to make smoothies, and put a bin saying 'Yes' and a bin saying 'No' in front of the stall. Then we got people to vote with their empties, and at the end of the weekend, the 'Yes' bin was full.
Since then we've started making natural and healthy products, including smoothies in little bottles and big cartons; a refreshing range of not-from-concentrate juices and dairy-free milk alternative drinks.
We believe that everything we make should taste good and do good too, whilst leaving the planet a little bit better than how we found it.
smoothies
Our 100% pure fruit smoothies. No added sugar, no concentrates, and no funny business. Smoothies come in two fun sizes 250ml and 750ml.
totally tropical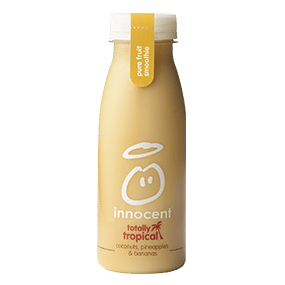 pomegranate magic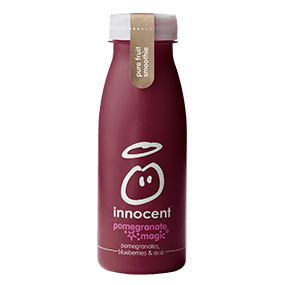 gorgeous greens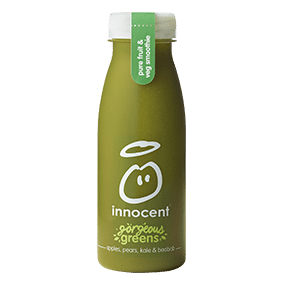 seriously strawberry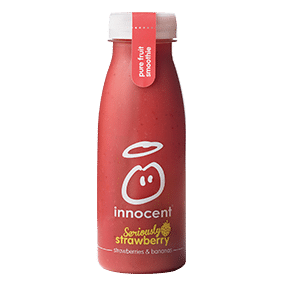 magnificent mango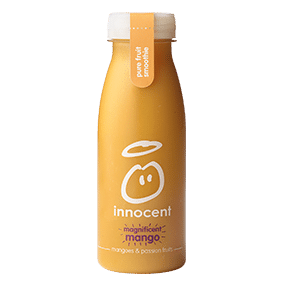 super smoothies
A super smoothie is a healthy blend of fruit, veg, botanicals and crushed flax seeds, with added vitamins too.
berry protein (300ml, 750ml)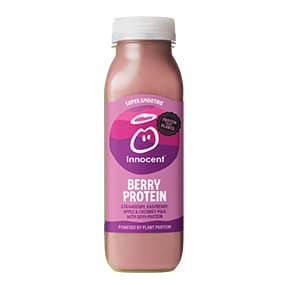 energise (300ml, 750ml)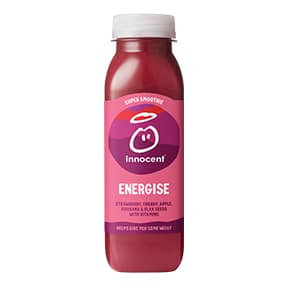 invigorate (300ml, 750ml)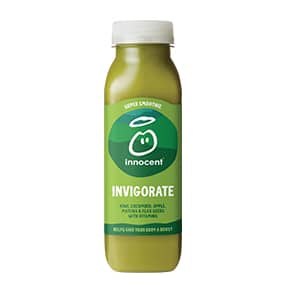 recharge (300ml, 750ml)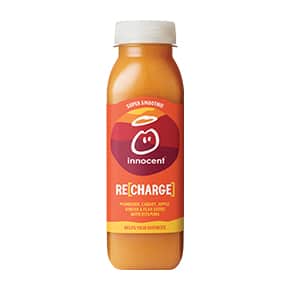 juices
We handpick the juiciest fruits and squeeze them into the perfect juice. We also make some delicious juice blends too.
orange & mango (900ml)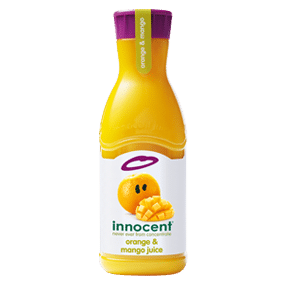 apple (300ml, 900ml)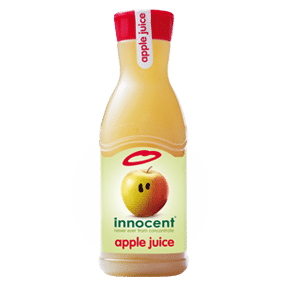 orange smooth (300ml, 900ml, 1.5L)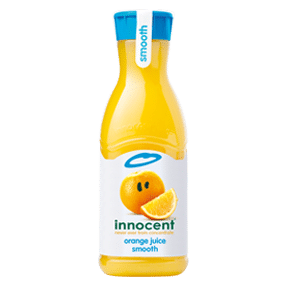 orange with bits (300ml, 900ml, 1.5L)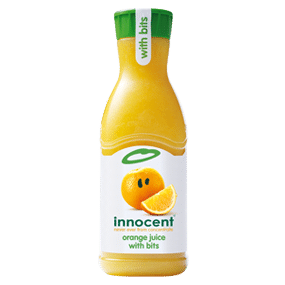 apple & raspberry (300ml, 900ml)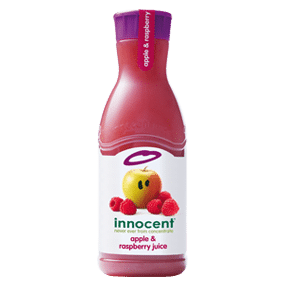 tropical (900ml)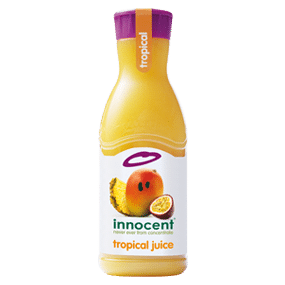 speak to us
Whatever information you're looking for, we're happy to help.
We would love to hear your opinions on the innocent brand.
10% of profits go to charity – find out more at www.innocentfoundation.org innocent drinks. Tastes good, does good.
Freephone: 80072204
E-mail: innocentmalta@amsm.com.mt
© Copyright 2018 innocent. All rights reserved.