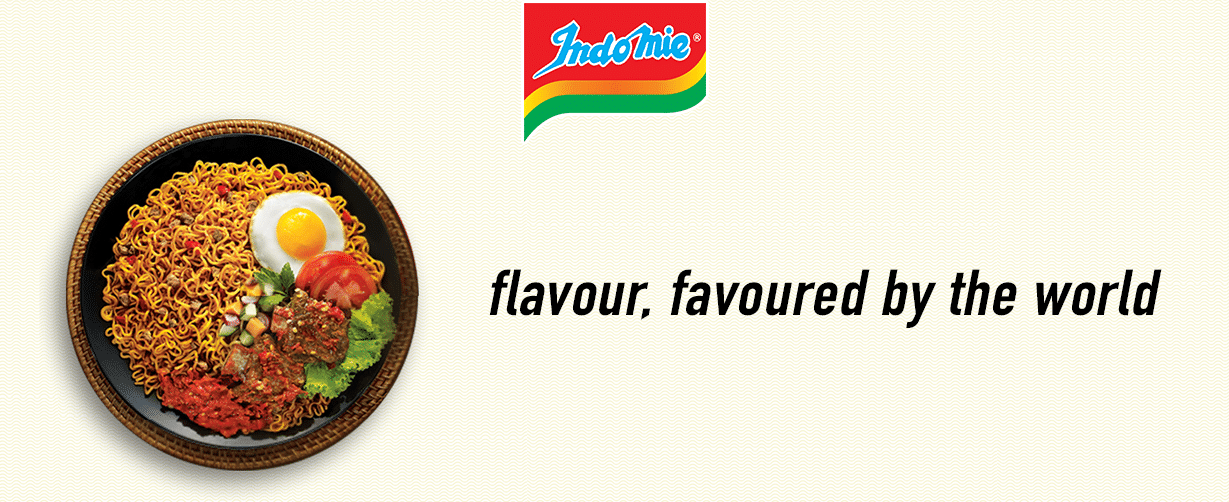 ABOUT INDOMIE
Indomie is a brand of instant noodles produced by an Indonesian company; Indofood Sukses Makmur Tbk, better known as Indofood. It has come a long way since its humble beginnings.
Indomie is a form of instant noodle, spiced with the Indonesian palate. Our noodles are made from carefully selected ingredients, the best quality flour and fresh spices from the natural resources of Indonesia giving it a unique and delicious taste.
Available in many different varieties, the most popular flavour of noodles is Mi Goreng. It literally means Fried Noodles, but without all the fuss. They are ready in an instant for your convenience. Simply cook the noodles, drain and then add all the seasonings in. We also have classic flavours such as Onion Chicken, Chicken Curry, Chicken and Special Chicken.
Whichever flavour you feel like, give it a go and we hope that Indomie will become your favourite noodles too.
Beef Cup Noodles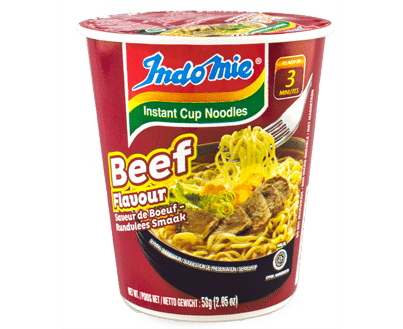 Chicken Cup Noodles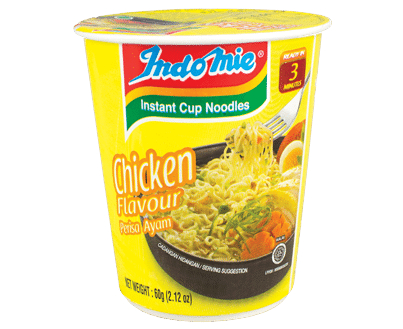 Mi Goreng Cup Noodles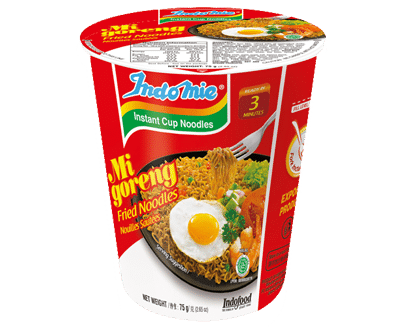 Chicken Curry Noodles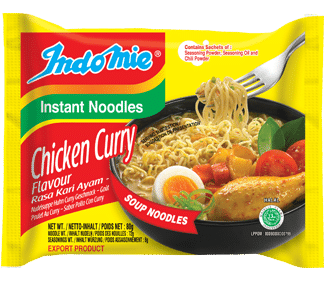 Chicken Noodles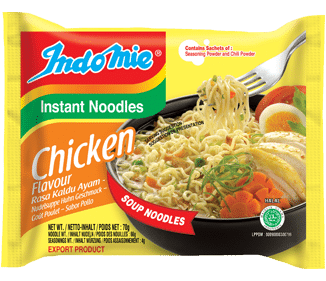 Fried Noodles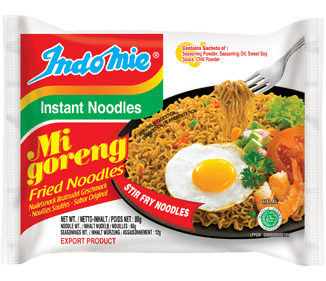 Onion Chicken Noodles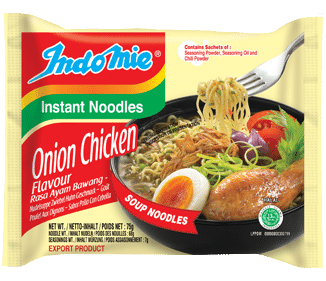 Special Chicken Noodles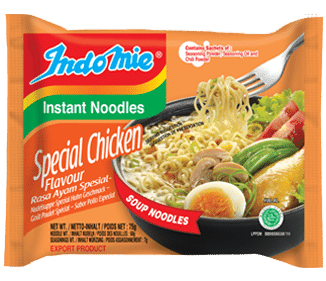 Vegetable Noodles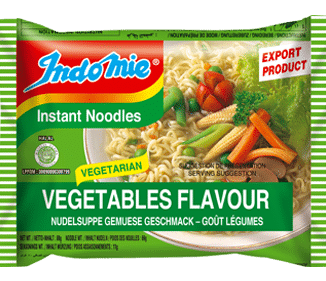 Beef Noodles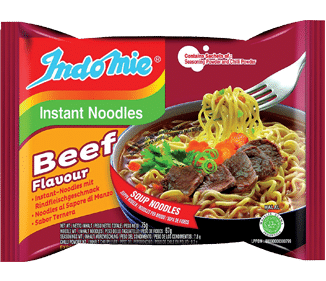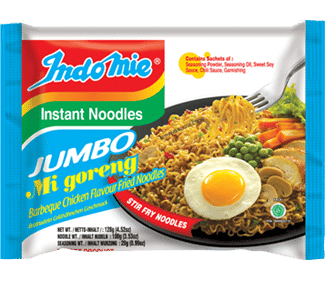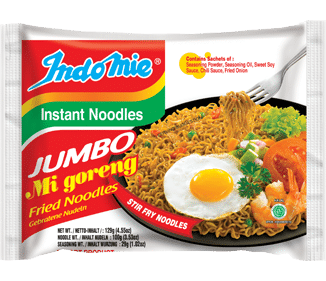 CONTACT US
Whatever information you're looking for, we're happy to help.
We would love to hear your opinions on the brand.
© Copyright 2019 Indomie. All rights reserved.