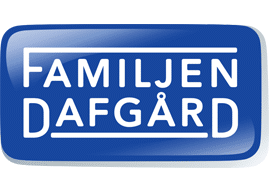 Food innovations through three generations, always with high quality in mind. We are a modern Swedish family owned business with food at heart. The love for food and entrepreneurship has been the driving force in our company ever since our father and grandfather, Gunnar Dafgård, started the business in the 1930s. Our original world famous Swedish meatballs Familjen
Dafgård
are fully cooked and can be used with a pasta sauce, in a sandwich or wrap, with a side of mashed potatoes or even as an appetiser. Just heat and eat.

 
Delicious Swedish Meatballs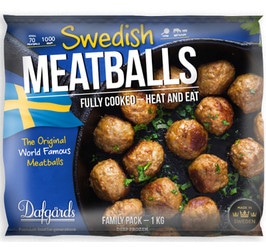 Contact Us
Whatever information you're looking for, we're happy to help.
We would love to hear your opinions on the Familjen Dafgård brand.
© Copyright 2020 Familjen Dafgård. All rights reserved.